New Student Special
30 Days for $39
Imagine how great you'll feel in 30 days!
Here are 5 Things to get You started
Purchase your New Client Special

Don't worry, your 30 days won't start until your first class

Register for class online or download the kOMpose app to sign-up for the class that you'd like to attend

Please plan on arriving at least 15–20 minutes prior to a kOMpose Yoga class. Free parking is available in the lot behind the building.

To expedite your registration process at the studio, click and fill out your waiver here.
strengthen your body. steady your mind. soften your heart.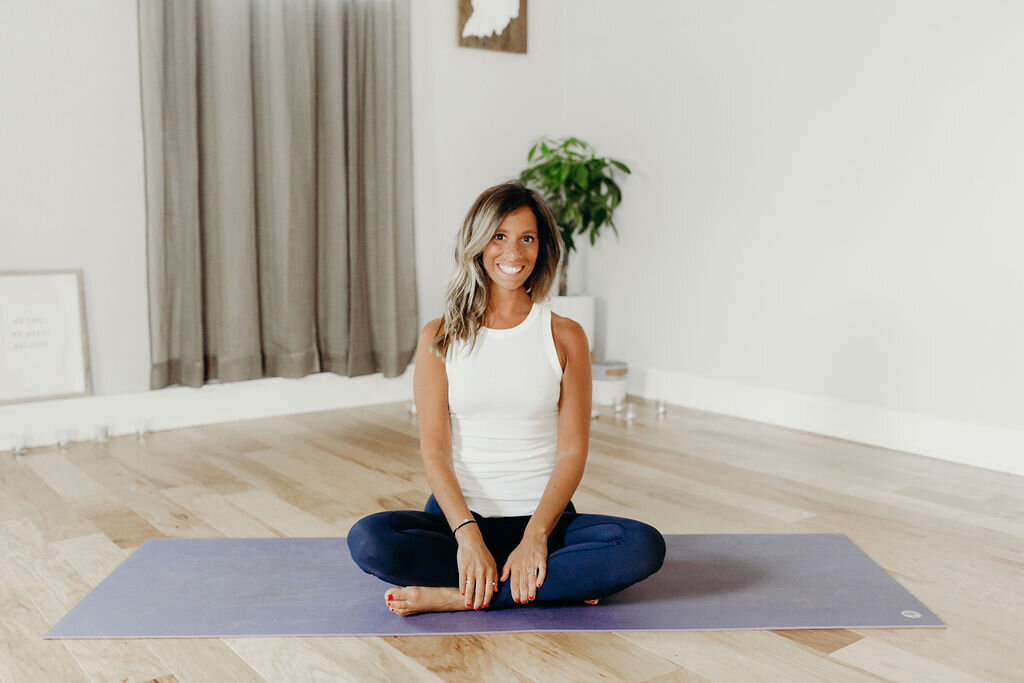 Questions? Email Hillary at Manager@kOMposeu.com!
Yoga 101 is an introductory class designed to help new students establish a firm foundation for their yoga journey. This free offering is exclusively for student's who have purchased the New Client Special to attend during their 30 day intro period.
Loving your kOMpose experience so far?
Sign up for an Empower Membership during your 30-day New Client Special period, and we'll take $10 off your monthly payment. That's unlimited yoga for just $99/month!
Empower Membership Benefits Include:
UNLIMITED Yoga

12 month commitment

2 vacation freezes (1 month each)

$16 drop-in for guests

15% off full-priced retail (cannot be combined with other offers or discounts)

10% off workshops, coaching and private yoga sessions

Free mat rental

Free kOMpose logo tank/t-shirt

Free quarterly member special events
What to expect at your first class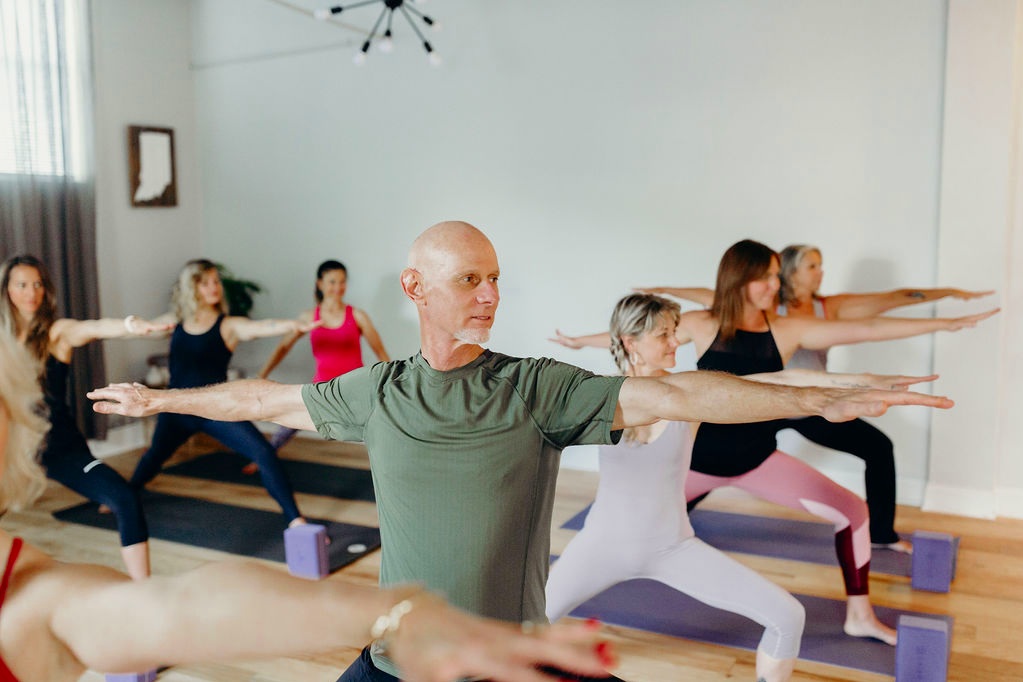 What do I need to bring to class?
You'll need to bring a mat, water, and an open heart and mind. If you don't have a yoga mat, no problem. We have extra yoga mats available for your rental for $3. We provide yoga blocks, straps, bolsters, and eye pillows for your use during class.
What should I wear?
You should wear clothing that you feel comfortable in, and that allows you to move freely but nothing too baggy or loose. Please note shoes are not worn during class.
What if I bought a groupon?
Select a class that you would like to attend and try to arrive at least 15 minutes prior to the state of class. Show us proof of the Groupon (paper or electronic works for us) and we'll get you registered into our system. Unfortunately, you cannot get register online with your Groupon.
What if I'm late to class or need to leave early?
Try to arrive at least five minutes prior to the start of class. If you arrive late, please be courteous as you find a space to join the group. If you need to leave class prior to completion, please exit the class prior to savasana to minimize disruption to the students during this resting time. If you leave early, take a few minutes on your own to wind down and close out your practice.
What should I expect from taking a kOMpose Yoga class?
Please see our list of class descriptions to find a class that is most suitable to your comfort level, ability, and your fitness/meditative goals.
Everybody comes to the mat with different things going on in their bodies. As such, we offer modifications for each pose to allow every student the opportunity to be able to fully engage in the pose in his or her own way.
Yoga is a not a competitive sport. Let go of your desire to compete or compare with your neighbor in class. Yoga is a practice, not perfection. Listen to your body and tune into what is best for you on the mat that day. Every day is different. There is no right or wrong way of doing yoga!
Will I sweat?
Yes, most likely you'll sweat. Sweating is a great way to release toxins from the body. If you are concerned about sweating during class, feel free to bring a hand towel to pat yourself down. We also rent towels at the front desk.
BUT I am not flexible!
Can't touch your toes? No problem, yoga will loosen you up. Weak arms and chest? Perfect, yoga will build your strength, progressively at your own pace. You can try yoga, at any age, weight, or for any reason, that desire to show up is all that's necessary!
What if I have an injury?
If you have any physical injuries, please let the kOMpose Yoga instructor know prior to class so we can make sure that you are safe in your practice. The most important thing is to listen to your body. If something hurts or doesn't feel right, let your teacher know immediately.
how many classes should I take a week?
We recommend taking between 3-5 classes a week. As with most things in life, practicing yoga on a consistent basis is key. However, even if you can only get to the mat once a week, you'll still see the benefits of the practice. We suggest incorporating meditation, breath work, and light stretching into your daily routine (just 5 minutes is all you need) to continue the see the benefits of your yoga practice.
Do I need to complete any paperwork prior to my first class?
Yes, each new student needs to complete an Information and Release Form which can be completed online or downloaded here. However, you can also complete the necessary paperwork at the studio. Please arrive a few minutes early to your first class and we will get you taken care of!
What our students are saying about kOMpose…
Questions? We want to hear from you!